If you're looking at adding a porch to your Boston area home, the design/build team at Sage Builders LLC can help you determine the best way to incorporate this new structure to your existing house. When you begin the design phase, there are a few things that you will take into consideration.
First and foremost, the proportion of the porch to the house is paramount. While it's difficult to define the perfect proportion when adding a porch, a poorly proportioned porch is instantly recognizable. Make sure to define the dimensions and size of posts, rails and trim before you begin construction, and have it fully sketched out to scale. Blueprints make it easy to tell if the porch will look proportionate in real life.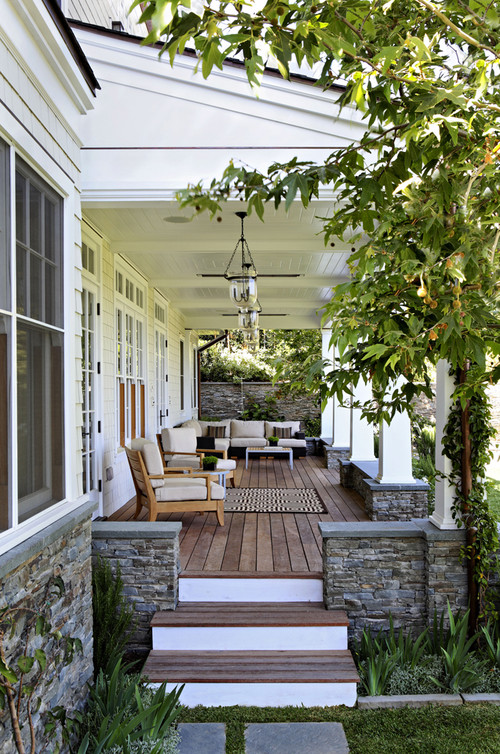 Image by 
Tim Barber LTD Architecture & Interior Design
 via
Houzz
Secondly, make sure to have the proper materials. You will want to match the porch to the existing finish and materials of your home, or build a porch that complements it. If the materials used in the construction are unavailable, or undesirable to you when building the porch, finding alternatives that go nicely with what's already there will work well. When looking at materials, this is a great opportunity to find products manufactured with recycled content and increase the sustainability of your porch.
You can also have the porch redefine your house. If you decide to add a wraparound porch to your house, you can transform a vanilla house into a home that you can enjoy, while entertaining outdoors for many years to come.
For more information on adding a porch to your Boston area home, or other questions related to home remodeling or construction, contact Sage Builders LLC today.
Image via Shutterstock.com